Powered TattooCloud "Real-Time Portfolio"
Fully Responsive – Looks & works great on ALL screen sizes: Phones, Tables, Computers.
Booking form with file upload for reference photos.
Add tattoos with free mobile app.
Most recent tattoo(s) in spotlight.
Full control to edit pages, anytime, with ease.
SEO/Google Rankings.
Themes available for DIY sites.
Fully customizable.
Priority support/help when needed.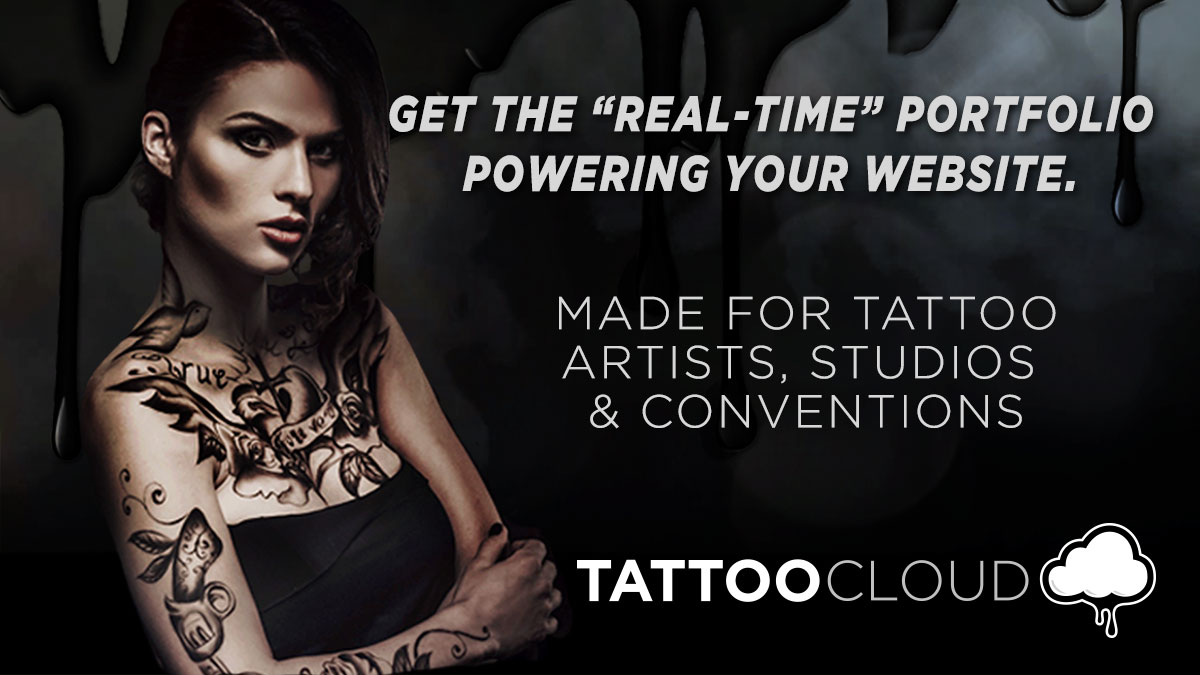 Made for Tattoo Artists & Studios
TattooCloud is the only digital tattoo portfolio manager that…
WATERMARKS TATTOO IMAGES • POSTS TO SOCIAL SITES • POSTS TO YOUR WEBSITE
all done using the free mobile app.